Royalty Free Music
On our 24/7 Classical Radio Mixcloud cloudcasts and podcasts we are able to play most music recordings. Mixcloud has arranged international royalty agreements with performing rights organizations which collects license fees on behalf of songwriters, composers, and music publishers and distributes them as royalties to their members when their works have been performed.
However, for small webcasters and internet radio stations providing a 24/7 stream over the internet and/or in mobile phone apps, the international situation has in recent years become more challenging since the internet radio service providers no longer provide a full licensing arrangement. If they do offer agreements, it is uncertain if they cover all countries around the world.
With our previous internet radio service providers, who paid various performing rights organizations fees, closing down its original service on the 30 December, 2019, we have made the decision to take a different approach for our 24/7 live streams. We have transferred over to playing Royalty Free Music which gives us greater freedom to play our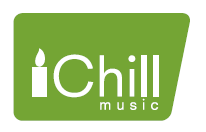 choice of music without restrictions. With period classical music, this works by us purchasing music from musicians who have waived their Worldwide rights. We credit the musicians and composers on our Credits, Licensing & Attributions page when we have this information. We also use iChill Music which is free from PRS and PPL and provides our 24/7 Online Radio Group with a Media License.
We welcome submissions by musicians and composers who are keen to have their music played on our stations with an exclusive license agreement for their works.